If you don't over cook a good steak it's hard to mess it up.  A poor cut of beef steak will not turn out well. 
Cut a beef tenderloin into 1 1/2″ steaks.  Sprinkl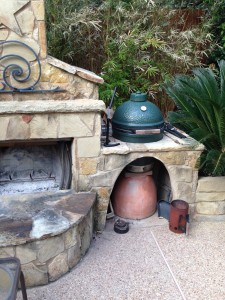 e with garlic salt. Brush with olive oil so it will not stick to the grill.
Sear both sides 2 minutes at 500F. Set the steaks up on their edge. Close off the air and cook 2 -3 more minutes for medium, 3 – 4 minutes for medium well, 4 – 6 minutes for well done.