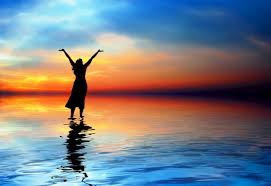 Sometimes prayer by someone else prompts me to be a blessing. They pray, God speaks, and I hear.  My action become answered prayer.
Sometimes people don't know what to pray.  I pray for them.  God speaks and someone else hears and their action becomes an answered prayer.
Pray specific prayers.  Pray for people to come or go and do.  Be ready to answer prayer by coming, going, and doing.
Christians are connected by the Holy Spirit.  We are a living body.